Seward Express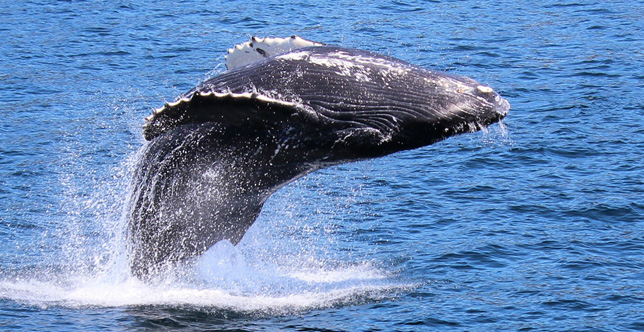 Park Connection Seward Express Route
The Park Connection Seward Express route features trips that leave early morning from Anchorage for Seward, with return service from Seward to Anchorage each evening. It is a great option for those looking to just spend the day in Seward since there is about 8 hours between the arrival and departure times. One of the most popular activities that fit this schedule is a day cruise to Kenai Fjords National Park. In fact, we often hear from out past clients that a Kenai Fjords cruise was the highlight of their Alaska vacation. The two main cruise companies are Major Marine Tours and Kenai Fjords Tours, and we can help you book either one.
Often passengers embarking or disembarking a cruise ship in Seward will utilize one of the express bus trips. For example, passengers sailing southbound from Seward can take the morning trip from Anchorage to Seward, giving them plenty of time for a trip to the Alaska SeaLife Center and exploring Seward before boarding their ship later in the afternoon. In the opposite direction, northbound cruise passengers can disembark their ship, take a Kenai Fjords cruise, and still catch the Park Connection Alaska bus line to Anchorage in the evening. You can find more information on Seward cruise ship transportation here.
Like most Park Connection options, the Seward Express trips combine nicely with the train so you can travel each direction by a different mode of transportation. For example you can take the train from Anchorage to Seward in the morning and return by motorcoach in the evening, or do just the opposite. Of course, if your schedule and budget allow, Seward is definitely worth an overnight, preferably two.
The Seward Express schedule is shown below, but you can visit our full rates and schedules pages for additional details.
Seward Express
May 18 - September 14, 2024
Departure Time
Arrival Time
Anchorage
7:00 AM
Seward
9:45 AM
Seward
6:20 PM
Anchorage
9:30 PM