Anchorage to Seward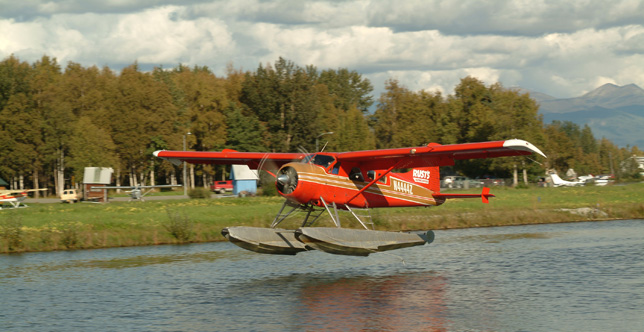 Bus Anchorage to Seward
The journey from Anchorage to Seward is one of the most scenic in Alaska.  The motorcoach travels the 130 mile Seward Highway along the Turnagain Arm and through the Kenai Mountains.  The first 50 miles of the trip features the Turnagain Arm, a unique body of water between the Chugach and Kenai Mountains, which has the highest tidal range in the United States.  Be sure to watch for a bore tide, Dall sheep, eagles and if the tide is high, you may catch sight of beluga whales.  At the end of the arm, the road heads up to Turnagain Pass and into the Kenai Mountains.   The road winds through the mountains, over bridges, creeks and canyons then past Kenai Lake with its beautiful turquoise water.  You will pass through the small community of Moose Pass before arriving in Seward.  This bus ride is just under three hours in length.
The Park Connection bus line operates two trips each day during the summer between Anchorage and Seward.  The morning departure is part of our "Seward Express" route and is designed to allow guests to connect with one of the many day cruises into Kenai Fjords National Park.  The Seward Express offers drop offs at the Seward Windsong Lodge, Gateway Hotel, and the Small Boat Harbor.  If you are planning a day trip from Anchorage we recommend taking the bus to Seward, cruise Kenai Fjords and then return to Anchorage by train.  The bus and train travel slightly different routes so this allows you to see the most Alaska scenery.  This itinerary can be reversed as well, and our unique online booking system  allows you to compare and book both the rail and the coach at the same time.
 The afternoon departure from Anchorage connects with our "Park to Park" route which originates in Denali.  The motorcoach departs from the Dena'ina Civic Center mid-afternoon and offers an early evening arrival in Seward with drop offs at the Seward Windsong Lodge, Gateway Hotel, and Small Boat Harbor.  The coach also drops passengers off at the cruise ship dock on designated cruise ship days.  This is an ideal, inexpensive alternative to booking a transfer with the cruise company.

Anchorage to Seward Bus Tour Details (AM)
7:00 AM Dena'ina Civic Center
9:45 AM
Windsong Lodge, Gateway Hotel, Small Boat Harbor
Seward Express
May 13 to September 16, 2022
$70.00
$35.00
Anchorage to Seward Bus Tour Details (PM)
3:00 PM Dena'ina Civic Center
5:45 PM
Windsong Lodge, Gateway Hotel, Small Boat Harbor
(cruise ship dock on ship days)
Park to Park
May 14 to September 16, 2022
$70.00
$35.00